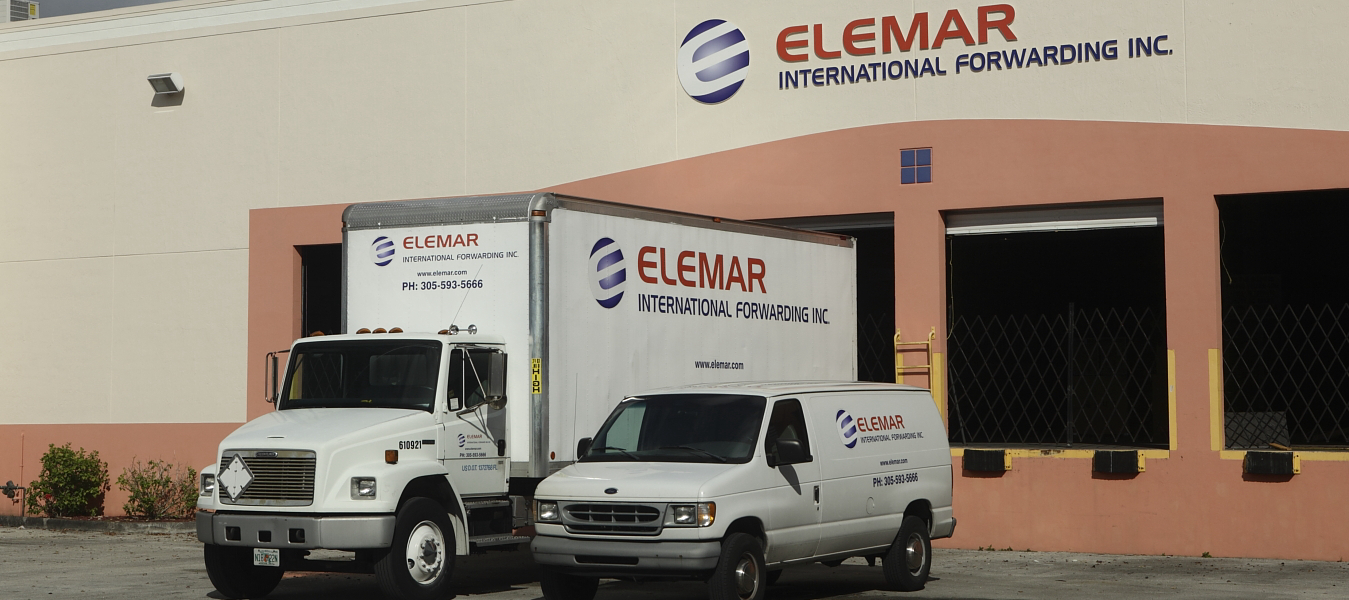 Elemar International Forwarding, Inc
Elemar International Forwarding, Inc. provides clients with transportation and logistics solutions. In addition to serving as a traditional freight forwarder, Elemar provides a wide range of services. Elemar has the resources and infrastructure to handle everything from large scale turnkey projects to small drop shipments. Elemar's multilingual staff works closely with a carefully selected group of exclusive worldwide agents to provide the experience and in-country presence to effectively and efficiently handle any shipment or project. Our goal is to eliminate your transportation and logistics concerns so that you can focus on gaining a competitive advantage, penetrating new markets and increasing your market share.
The Team Approach
Elemar has implemented a team approach to each shipment. Each shipment is assigned to a team, consisting of Elemar professionals in the United States and in the country of destination, committed to monitoring and tracking the designated shipment. The Elemar team controls shipments from the point of origin to final destination, ensuring that your cargo is shipped in a prompt and efficient manner.
Turnkey Services
Elemar has long specialized in turnkey projects. Elemar's team of transportation professionals works closely with domestic and international suppliers to ensure a seamless process for your projects. From relatively small projects to a single destination, to large complex projects involving hundreds of suppliers and numerous destinations, Elemar has consistently provided superior service to ensure that turnkey projects are completed in an efficient manner.